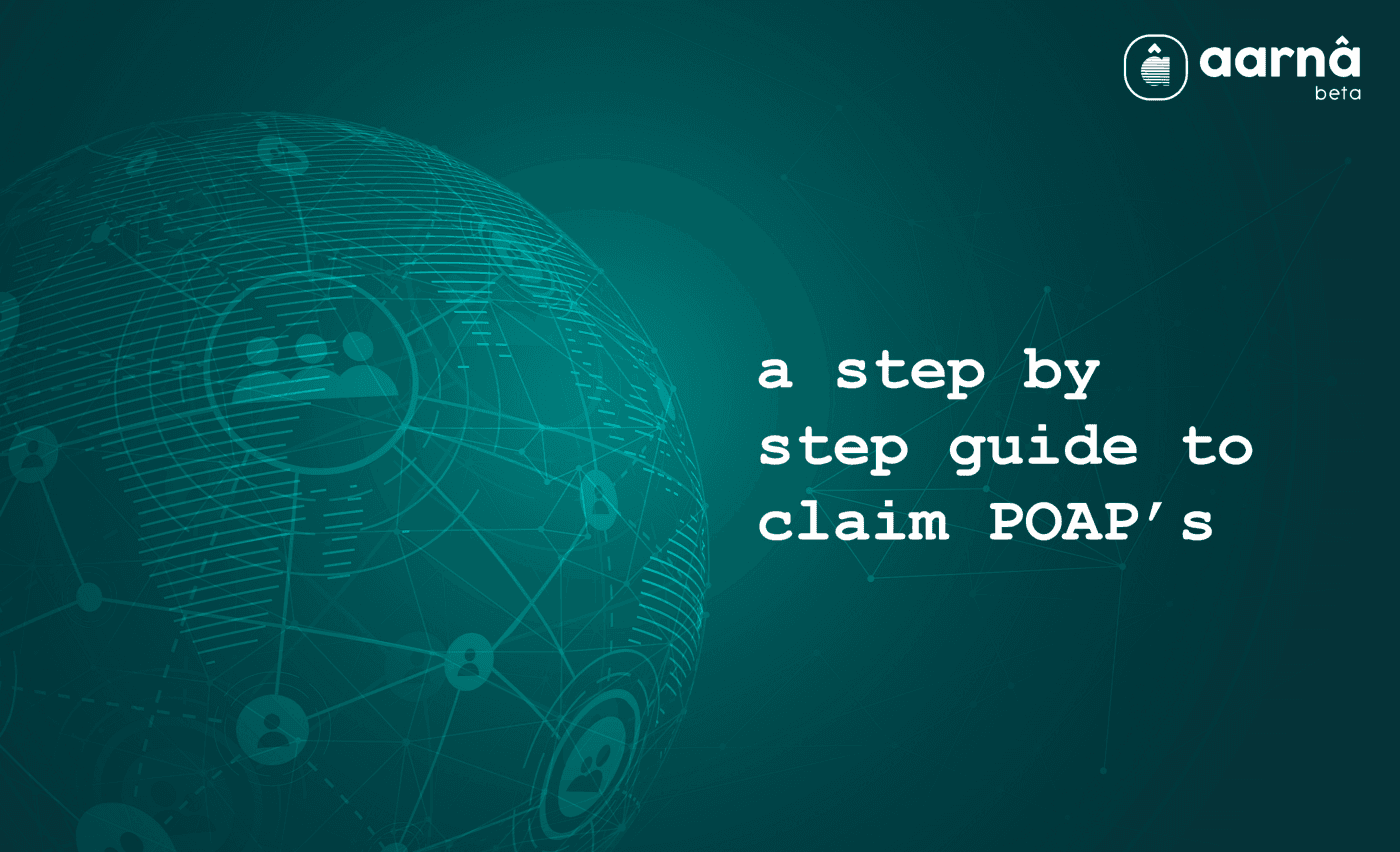 The applications of Non-Fungible Tokens have grown exponentially over the past few years used as digital artworks, avatars, or even in-game assets. In 2019, ETHDenver introduced a more pragmatic use case known as the Proof of Attendance Protocol or POAP.
It is a unique NFT distributed among the community to commemorate fun moments. It basically allows one to create badges to people participating in your event. The idea is to enable a new way of storing long-lasting memories of life experiences, without revealing any data in return.
Here's a quick and quirky way to incorporate a POAP!
Claim POAPs
Use the unique poap mint link provided in mail. Eg — https://app.poap.xyz/claim/jxd7z1
Add your ETH/ENS/Email Address to reserve it to your name.
You can mint your POAP now for free.
Hit the "Claim POAP Token" button.
That's all you need to do to claim a POAP. Isn't that simple and intriguing?
Adding POAP to your Metamask
Download the Metamask Mobile App and click on the top left corner of the screen.
2. Go to Settings
3. Add the xdai chain into networks section > Fill the required fields and tap "Add"
4. Go back to your wallet and tap on "Wallet". Scroll down on the list of networks until you find xDai and click it.
5. In your Wallet, look out for the Collectibles tab and then tap on "+ Add Collectibles"
6. All your assets would be visible on the xDai Network.
7. Copy your Token ID into the Minting Transactions section and incorporate Smart Contracts and ID of your POAP.
Tap "Add" and your POAP will be visible from your Metaverse Mobile App.
For more details, Visit:
Website | Twitter | Discord | Github Repo
About aarnâ:
aarnâ protocol is an autonomous DeFi asset management platform on a mission to simplify the crypto & DeFi experience lifecycle for investors, with a fully on-chain ecosystem leveraging cooperative human-artificial intelligence. Our beta is ready for launch, and we'd love to be the most widely used Web3-native asset management platform in the next decade.
aarnâ protocol is designed with a holistic approach for solving the complex problem of asymmetric access & information in crypto asset management at scale and pursues this with a flywheel that connects an engine, a DAO, and machine intelligence. aarnâ has a defined roadmap for progressive decentralization of the platform.
Social Media Handles:
recent posts